Hi Friends...This is my new blog, How OLA earns or lootong.
This is my 100th blog on Sourabhgupta.com, when I started, I never thought I will complete 100 blogs but I am happy with my Journey. This journey taught me numerous lessons. In 2014, When I started, I was not stable in my life, did not have a good source of income, and did not feel confident in my life. People left me or were doing very well but I was not in good shape neither mentally nor physically.
But today When I am writing this blog, I am a little bit emotional that I reached here. Website is growing day by day and adding its stuff by its own methods. The website is still not stable as of now and I am working on it. As I told you earlier money is not my first priority but now I have a responsibility and I have to work hard to complete my child's requirements. I am learning new skills and doing my father's duty whatever I want to do. I am now looking for new opportunities as I have been promoted to a Senior Manager in the SBI Card, But this is not easy at all. This journey will continue to reach new heights.
This blog is based on Social Issues. This is a new category SOCIAL. Now I have realized I have to start writing on some social issues as well. This is my new blog based on a true incident that happened to me. This blog is a social issue-based blog. I recently used OLA cab to visit The Venice mall in Greater Noida. When I booked the cab it was showing around 800 rs but they charged 1440. As a responsible citizen, I paid but I feel looted by this OLA cab. I have shared the screenshots of my journey below with details.
My main reason to write this blog is How OLA works? How does OLA make money or How socially we are aware of this Social issue. Maybe this one is small but I want to share my complete experience with all of you. You can check the screenshot and connect with me for the whole incident.
I want to share my real experience with all of you. You all have enough intelligence to understand what they are doing or how they are making a fool. So I booked a Cab for 30th April which was my 5th marriage anniversary so I decided to go to the Venice Mall. First It was showing around 800Rs but they charged 1440Rs which I paid. I called Customer care but without listening to my concern she said to take the full money but I complain about this inconvenience. They realized and gave me 250Rs back which I used in my return journey but my issue was with the amount they generated. What kind of algorithm they are using? If their travel time increases, they are increasing the price like it was petrol cab or diesel. Even Blue an Electic-based cab was showing 600rs where per KM cost is not more than 1Rs. I am feeling very sad that if I did not complain they will not give me 250 Rs means if you are not a techie guy they will definitely charge you a whopping amount.
I had a very long email conversation with OLA and they were saying like charges are dynamic or there was rush time, and peak hour charges but all their allegations were wrong even their Driver take the long route to fill the GAS and that amount was paid by me because we were traveling.
I have shared the screenshot as well. My motive for writing this blog is to keep you updated on how these things work. It's ola or some other app these all are wasting our precious time. We have to invest our time properly. These things can make life easy at one point But it will take something else. It was my fault I did not choose public transport. I request to all of you try to use more and more public transport because it is safe, reliable, and cost-free. Do not get into showing off, it has nothing to do with your reality. I want you should read the complete blog. This is my first social message type of blog will continue to write on social issues in the future as well.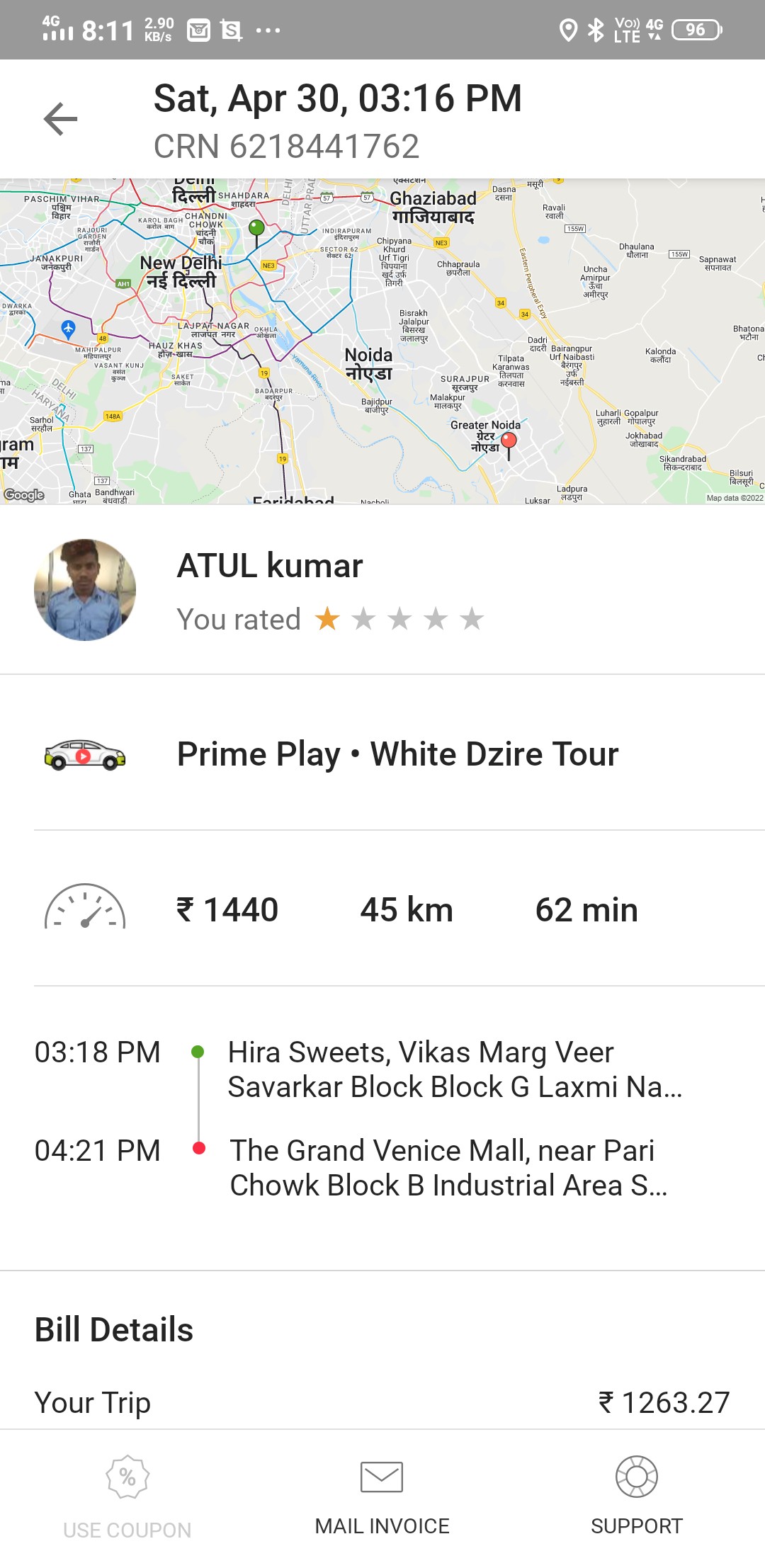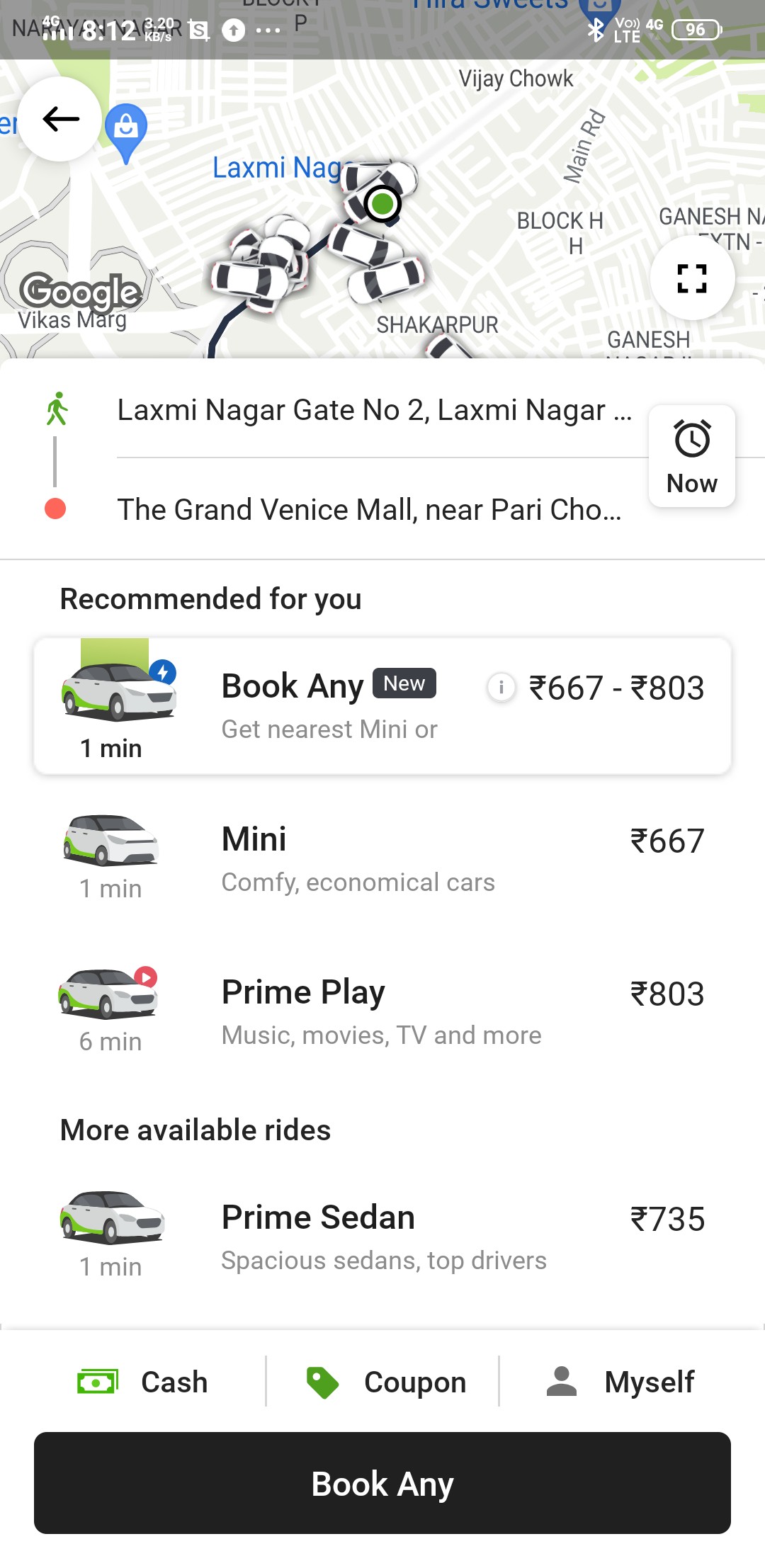 If you think it is Worthy to share please share on Facebook or any other social network so that the reality of these people should come up. They knew they have charged wrong and that's why they refund me 250rs. I don't want that I want justice. Their app algorithm was wrong. If you take short-distance rides, they were charging a heavy price. I want that should stop making fools of the people of India.
Thanks
Sourabhgupta.com