Regular language, Finite automata , Symbol table management, error detection and recovery
25 December, 2015
Regular expression is very important to understand the language. When a grammar passed by any machine means accepted by any one of the four machines like Turing, PDA it means this expression is valid.




We all know how TOC works Theory of Computation and this is where TOC exactly used.




We were able to describe identifiers by giving names to sets of letters and digits and using the language operators union, concatenation, and closure




This process is so useful that a notation called regular expression.




Here i m giving you some important points to remember :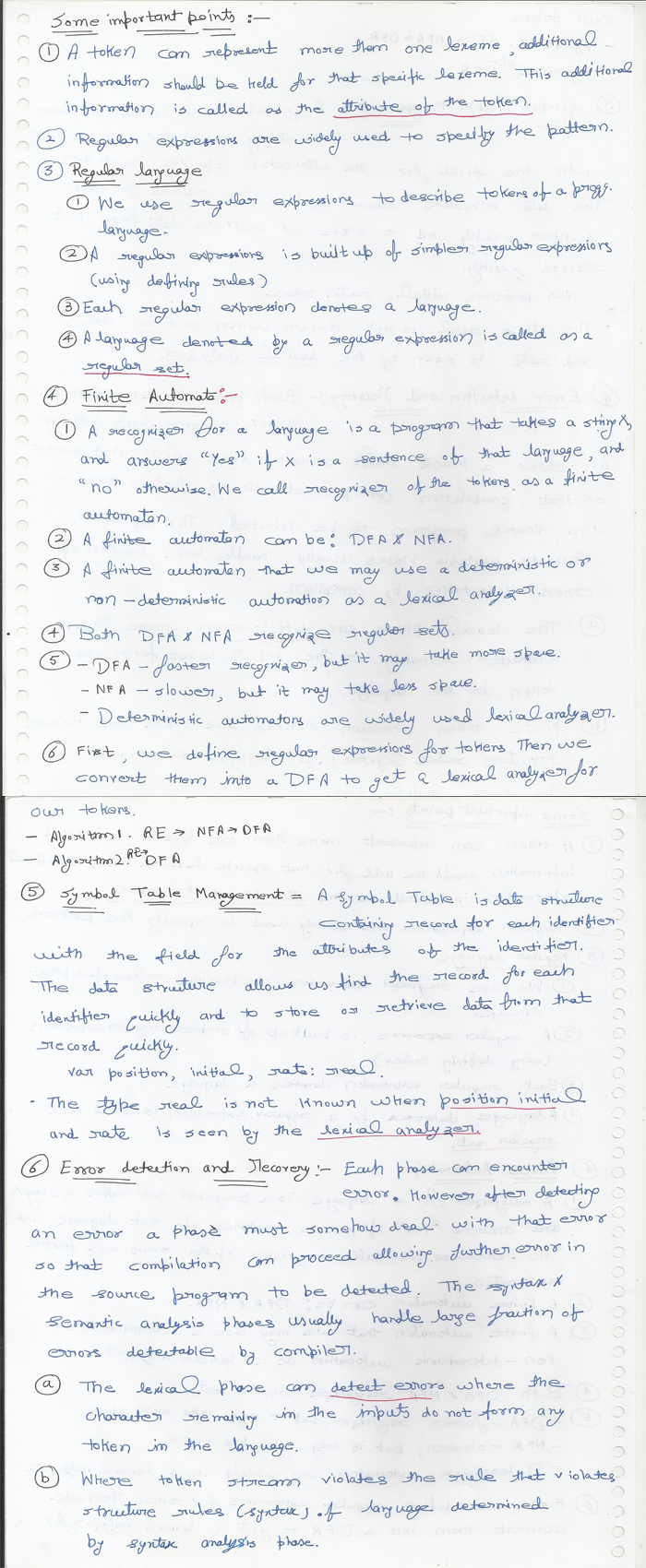 b.2:- An LR parser will detect an error when it consults the parsing action table and finds an error entry.
b.3:-Each and every step is important for compiler phase.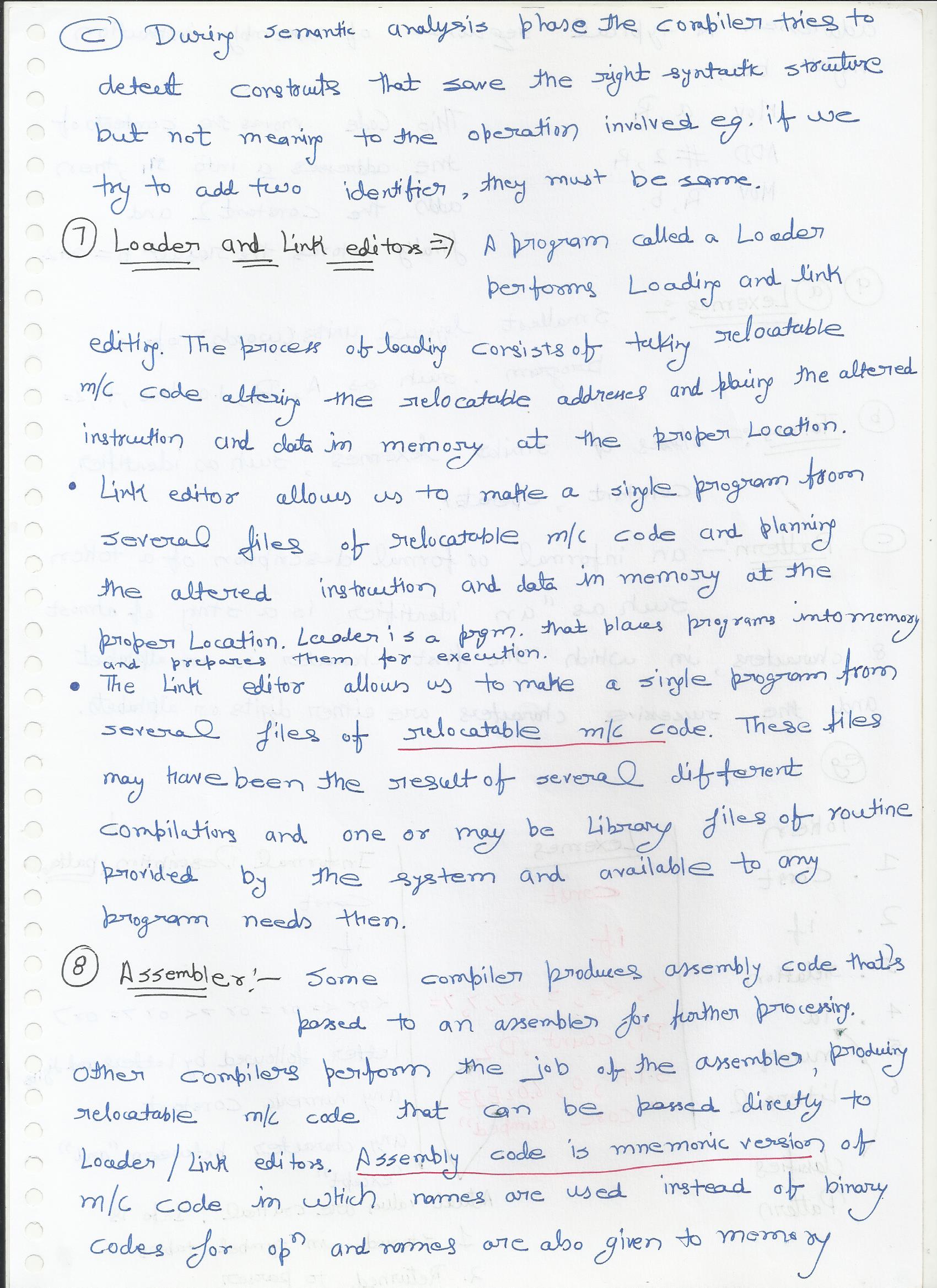 addresses . A typical sequence of assembly instruction might be as follows:
Mov a,R1
Add #2, R1
Mov R1, b.
This code moves the contents of the address a into R1 then adds the content2 and finally stores the result b=a+2.
These are some points to remember..