Learn First and Follow , Constructing LL(1) parsing tables and Example on First and follow
22 February, 2016
Construction of LL(1) Parsing table:
Using First and follow we can construct parsing table.
Parsing table help us to parse the tree and till now we are directly using the parsing table now we will learn how to construct Parsing table.
First gives set of all terminals that may derived from alpha.
If First is a terminal like a,b,(,+,*,id etc..then it is first including empty set element .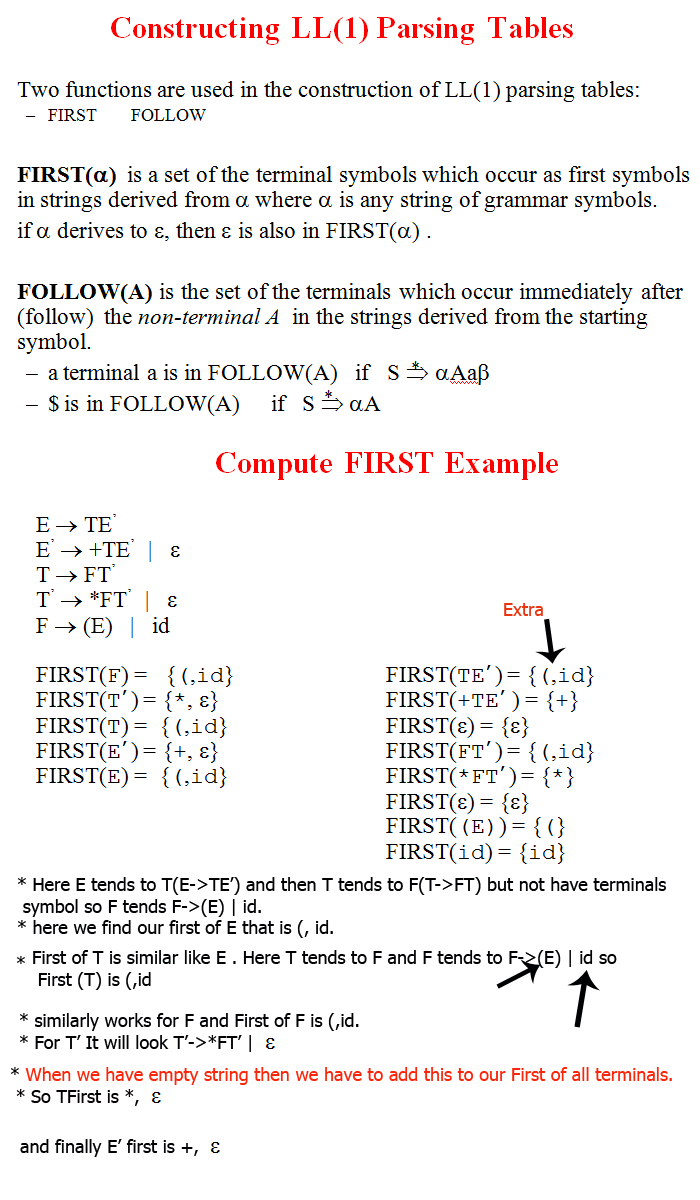 Eg2: S-> AaAb | BBBa
A-> a
B-> B
Compute First S, A,B ???
Ans: First(S)= AaAb
First of A that is a and first of BbBa that is b
so first (S)= a,b
First(A)= a
First(B)= b
Follow always find on the right side of the production rule.
Like we have to find follow(E) so we have to look E->TE. This E is our element which we need to find.
Follow(A)= Set of all terminals that may follow immediately to the right of A.
like A->Aaaa These are terminals , they are follow of A.
Follow (A) is $ if A is start symbol.
If follow(A) is null or empty set then we will move to left side non-terminal set .
S->BA.. Find follow(A). So in this case we will find the value of Follow(A) is Follow(S).
if b is empty set because follow never contain empty set.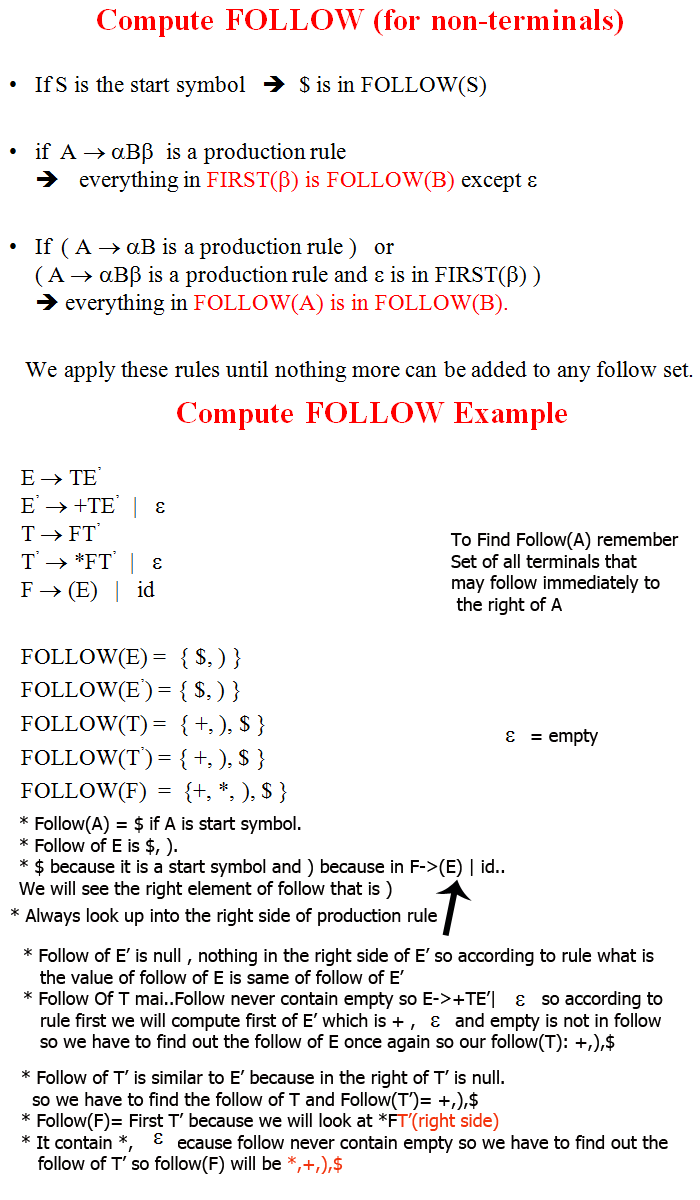 Que: Find First and follow
S->aBDh
B->cC
C->bC|empty
D->EF
E->g|empty
F->f|empty
Solve the question nai toh move to next chapters so till den have fun bye tc..