Introduction of Syntax analyzer, Introduction of ambiguity in Compiler Design
16 February, 2016
This chapter is devoted to parsing methods that are typically used in compilers.




The syntax of programming language constructs can be specified by CFG (Context free grammar)or BNF(Backus- Naur form) Notations.




A grammar gives a precise , yet easy -to - understand, syntactic specification of a programming language.




We have

learnt

how tokens generate in Lexical analyzer step.

In this step, we will learn how can we create a parse tree.

Through parse tree a complier can understand the structure of program. how it will pass the string etc.

Parsing can be done by two methods and these two methods also have sub parts .

So start leaning now What is Syntax Analyzer?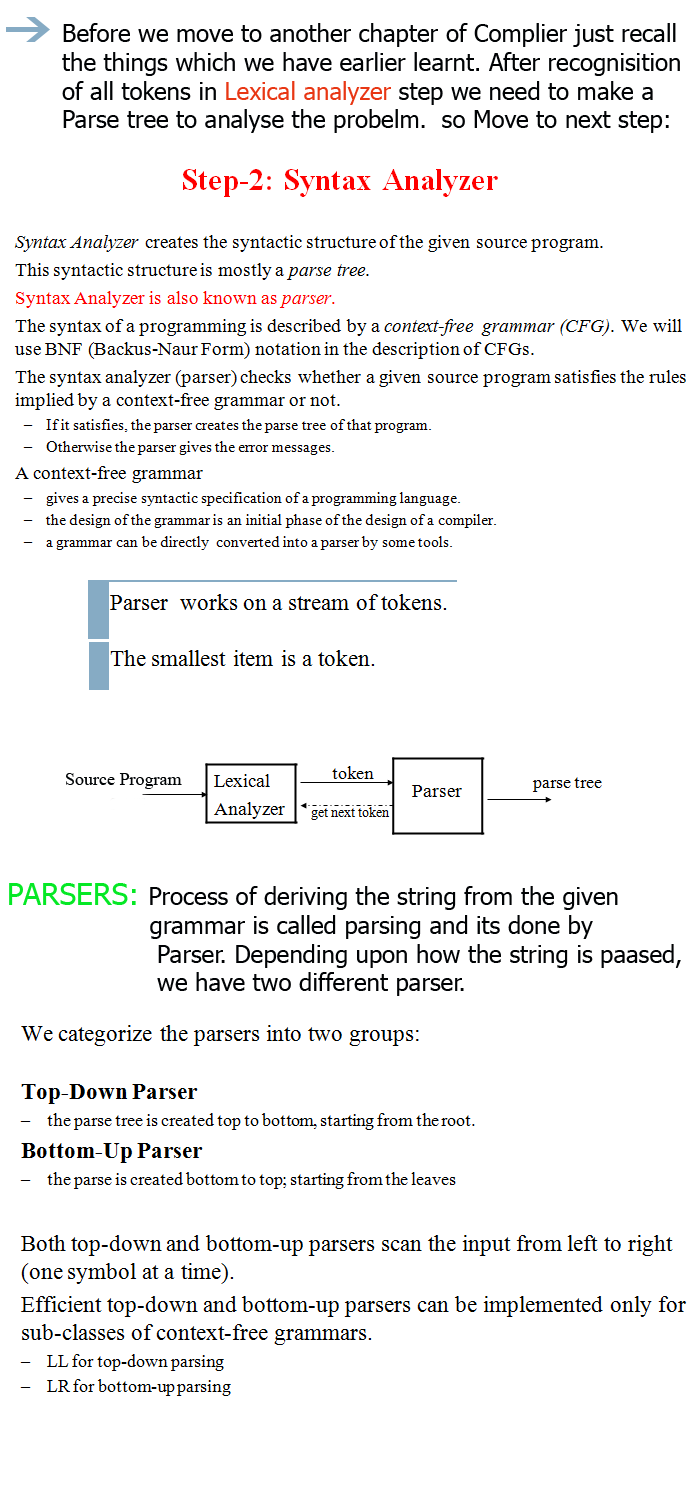 In Top down Parsing , It will start from starting symbol and proceed to children.




In Bottom up parsing, it will start from children and will proceed to start symbol.




Its more powerful approach.




In TDP , it used Left recursion while deriving the string.

In TDP , when a variable contain more than one possibility it become difficult to choose the right production.

Derive a string with more than two parser called Ambiguous grammar.

Types of Top down parser:
Recursive Decent parser(Backtracking)

Non- recursive parser(LL(1))(No recursion) (Predictive Parsing)
Bottom Up parser divide into two parts(Shift Reduce parser) :
LR Parser:
LR(0)




SLR(1)

CLR(1)

LALR(1)
OPERATOR PRECEDENCE PARSER:
Ambiguous or Unambiguous grammar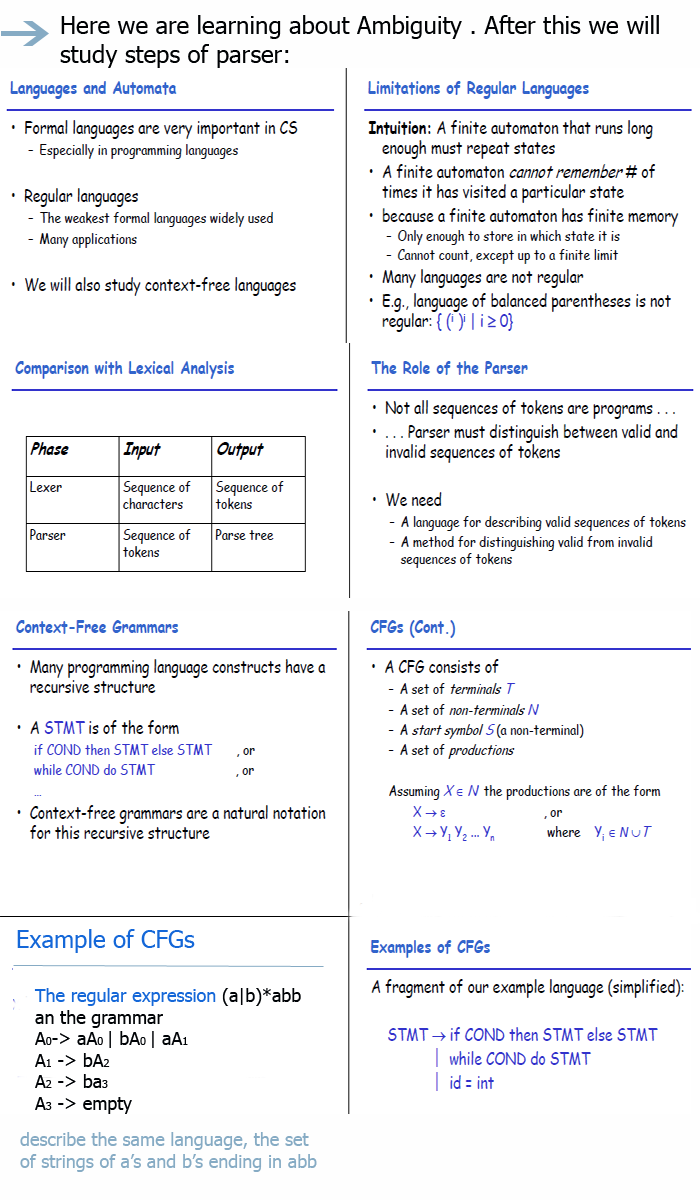 Sometimes an ambiguous can be written to eliminate the ambiguity.